Preparing For Your First Workout
Congratulations on taking the first step towards your most desired fitness goals.  I hope you're as excited as I am to go through your first workout. Below, I will outline the process of your first workout and what you can expect.  If you have any questions, please feel free to contact us at:  818-419-1778 or exphys2000@aol.com
*If you don't yet have your workout scheduled, we will contact you within 1-5 hours of your FREE workout request.
What To Expect During Your First Session
Duration: 5-15 minutes
During the Getting To Know You Phase, your trainer will have you fill out a questionnaire form and health history assessment. You'll also discus your previous fitness experience, injuries or limitations, previous challenges and current fitness goals.
Duration: 5-10 minutes
During the Starting Measurements, your trainer will take body measurements of: bodyfat, weight and tape measurements.  Having your measurements taken can be an intimidating process but rest assured, the process will be handled with sensitivity and professionalism.  In addition, by taking your beginning measurements, you'll be able to see just how much your body has changed!
Duration: 20-30 minutes
During the Baseline Fitness Workout, your trainer will help you develop a baseline fitness score to determine your strength, flexibility, core stabilization and overall fitness level. For most people, the baseline fitness test provides a great first workout. For those with higher fitness levels, your trainer will take you through a custom workout based on your goals.
4

Go Over Your Fitness Scores
Duration: 5-10 minutes
After you've completed all your starting measurements and your baseline fitness test, your trainer will go over your results with you and set a realistic timeline to improve your overall fitness score. You'll also be able to see how your fitness score matches up to other men and women in your age group.
5

Prescription To Reach Your Goals
Duration: 10-15 minutes
The final step is where the magic happens! Your trainer will use your fitness history, fitness score results and your goals to develop a Fitness Prescription that will detail the exact step-by-step plan that will help you arrive at your ultimate fitness goals.
Our Results-based Fitness Prescriptions have helped thousands of people, just like you, achieve incredible health, lose weight, feel decades younger and transform your body - in less time.
I'm Raffi Kevork, a NASM Certified Fitness Trainer and I've helped hundreds of men and women between the ages of 20-63,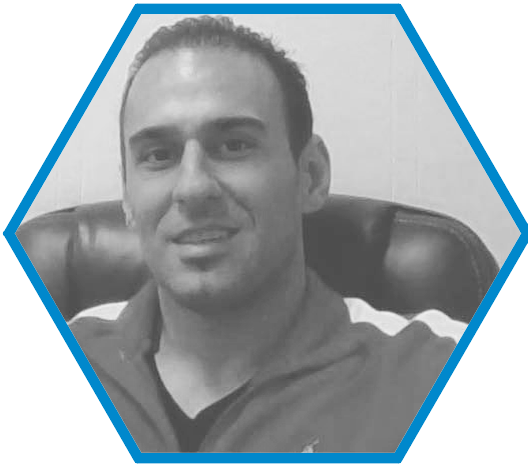 drop thousands of pounds and achieve their fitness goals in the shortest amount of time possible. Sign-up for your free workout today and experience Pasadena's most popular fitness program.
Yours in Health,
Raffi Kevork
PRIME FITNESS PASADENA
Raffi Kevork, B.S. Kinesiology; NASM PES
Cell phone: 818-419-1778
email: exphys2000@aol.com
2176 E Colorado Blvd
Pasadena, CA 91107